What is Medical Microdermabrasion
Medical microdermabrasion is a non-surgical and safe resurfacing process performed by a certified member of our team. Although mainly used on the face, this procedure may also be performed on the back, chest, shoulders or other areas as needed. Medical microdermabrasion is an effective skin rejuvenation procedure that requires no dedicated recovery time, allowing you to resume normal lifestyle immediately after the procedure. The procedure is extremely popular because it is painless yet effective with minimal redness, swelling or irritation.
Microdermabrasion Benefits
The benefits of Microdermabrasion over chemical and laser peels include:
Less pain or discomfort
Minimal risk
Suitable for all skin types
No anaesthesia required
No recovery time
No hazardous chemicals
Derma Genesis®
An alternative to chemical peels or laser treatments.
The DERMA GENESIS® medical microdermabrasion systems lead the world in providing the most effective treatments. With continuous product development, you can be sure that your medical microdermabrasion treatment will not only be comfortable and enjoyable but achieve the best possible results for you.
It is an ideal treatment for young or old, male or female and for all skin types.
DERMA GENESIS® Medical Microdermabrasion uses a highly controlled flow of fine, medical grade crystals to remove the dead, outermost layer of skin. This skin exfoliation process reveals the new, living skin cells that are soft, smooth and receptive to nutrients.
At the same time the underlying epidermis is also stimulated by the abrasion and the vacuum of the treatment. This promotes new collagen which thickens the dermis and improves resistance to the effects of ageing.
DERMA GENESIS® Medical Microdermabrasion is an ideal treatment to help you look fantastic for a special occasion or, more seriously, to treat unsightly skin blemishes and acne scarring.
For a consultation, just call or email us.
Bookings
Your special treatment awaits.
All of our services can be booked online via Treatwell to ensure that your slot is allocated.
If you have an urgent request or need to cancel, please contact us with
24hrs notice on +44(0)7940 402096
Other Facial Treatments
CACI and Hydratone
The UK's best selling anti-ageing facial treatment systems.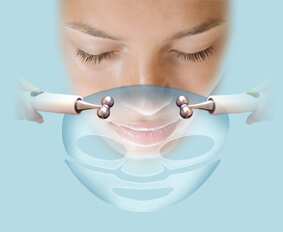 Dermalogica Facials
These therapeutic facials are tailored to meet your individual needs.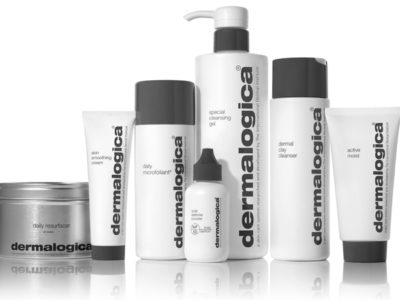 Special Offer
Refer A Friend
Recommend a friend to Louise James and we will give you a free gift on your next visit.
All they need to do is mention your name!