Jessica Nail Treatments & Products
Jessica is an exclusive natural and luxurious manicure treatment for strengthening nails. Starting with a base coat for every nail need, The Jessica range includes hand and cuticle care, vitamin enriched custom colours, extra glossy top coats with many other essentials to help maintain the health of the natural nail.
Jessica Custom Colours are Formaldehyde, Toluene and DBP Free.
For all pedicures, please bring open toed shoes.
A comprehensive range of Jessica products are also available for sale in the salon.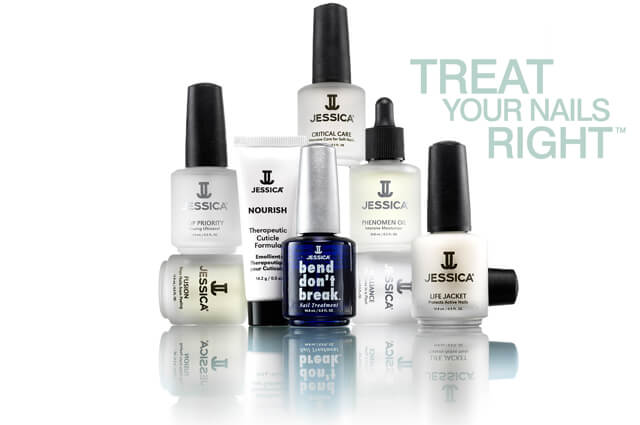 Jessica Background
Described by the New York Times as "The First Lady of Nails", Jessica Vartoughian founded the Jessica Nail Clinic in 1969. The first to recognise that like skin and hair, all nails are not alike, identifying the four different nail types – damaged, dry, brittle or normal – and creating specific nail treatments to suit each type.
The multi-million pound nail care industry that exists today has its roots in the first nails-only salon which Jessica opened in 1969.
Bookings
Your special treatment awaits.
All of our services can be booked online via Treatwell to ensure that your slot is allocated.
If you have an urgent request or need to cancel, please contact us with
24hrs notice on +44(0)7940 402096
Special Offer
Refer A Friend
Recommend a friend to Louise James and we will give you a free gift on your next visit.
All they need to do is mention your name!